Let Jump Events offers a huge selection of awesome Bounce House Rentals around Sarasota, Bradenton, Palmetto and Parrish area to fit the needs of your event. Let us handle the setup and delivery of your bounce house for your special day. Lets Jump Events provides cleaned, sanitized and properly installed bounce houses for all of your event guests' safety. Our gender neutral themes are a perfect addition to any type of event! Click on the images below to browser through the handful of awesome bounce houses that we have to offer!
Lets Jump Events Rental FAQ
The Best Choice for Bounce House Rentals In Sarasota and Bradenton!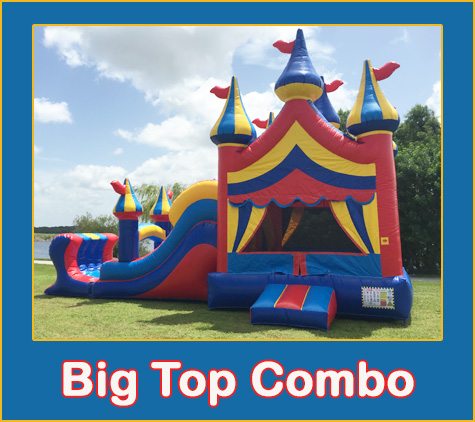 Bounce House Rentals Bradenton
All of our
Bounce House Rentals Bradenton
that we offer is inspected and insured. We believe that safety is number one, before fun. We prefer to set up our inflatables on grass, however, we can set up on asphalt, concrete, and tile. Just be sure that it is free of stones and pebbles. These things can rub the inflatables and cause holes and damage. We can set many of our items up both inside and out for your convenience.
Before you order up your carnival rentals, be sure to check the area and ensure it is big enough for the rentals. Some of these can get several feet long and weigh 100s of pounds. When you are planning you will want about 5 feet at least between the rentals to allow movement. If you want pathways for people to walk between them, they should be 6-8 feet to ensure that people can move around freely. All of our rentals have the sizes on the page for your convenience. Be sure to check out our FAQ as well! Looking for
water slide rentals Bradenton?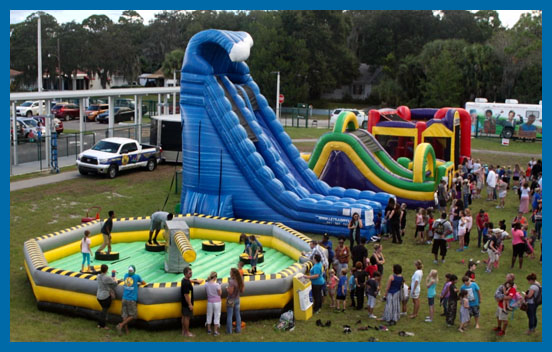 Bounce House Rentals Sarasota
Bounce House Rentals Sarasota
is the perfect addition to any party. They are fun, affordable and safe to include in your birthday party plans or community events. We offer Bounce House Rentals Sarasota in a variety of designs, sizes, and even themes to suit your needs. We work with our clients to set up the perfect party! Whether you are looking to have a small party or a huge event, Bounce House Rentals Sarasota is a great option to keep everyone entertained. Bounce House Rentals Sarasota are easy too!
There is no need for you to round up everyone you know to get down to our warehouse. We bring the Bounce House Rentals Sarasota to you! That is right! This is a simple process for you and you don't have to lift a finger on the day of your party if you don't want to. We will come by and set everything up for you. When you are finished, we will be back by to tear it all down. That alone makes it a no brainer for adding it to your next party or gathering. Looking for
water slide rentals Sarasota?