Bounce House Rentals Tampa
Our Online Reservation Process is Super Easy:
1. Select your event's date and times.

2. Select the rentals that you are interested in.

3. Type in your information.

4. Pay a small deposit or pay in full.

5. Get ready to party!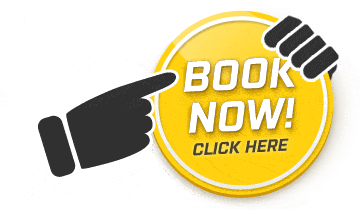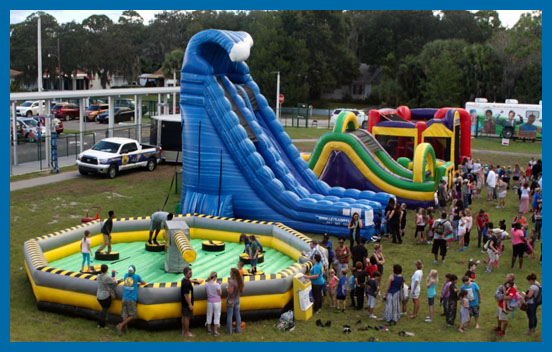 The #1 Choice for Inflatable Fun Bounce House Rentals in Tampa!
When looking for Bounce House Rentals Tampa you want to find a good reliable company with a great reputation. You don't want your Bounce House Rentals Tampa to show up late to the party. And, you want to ensure your guests will have a great time on clean and fun Bounce House Rentals Tampa.
Welcome! We strive hard to keep all of our Bounce House Rentals Tampa in tip-top conditions and they are all inspected yearly by the state. After each party, we clean and inspect them for any damage. This practice ensures that they are ready to go to the next party. We want our Bounce House Rentals Tampa to arrive clean and be something that your guests will surely enjoy. We live and work in the Tampa area and understand that our reputation is very important to us.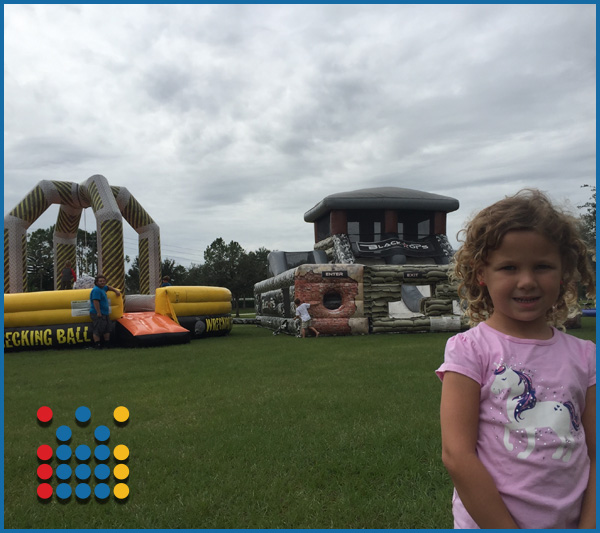 Guaranteed on-time deliveries
Our goal is to impress all of our clients with our on-time deliveries, clean inflatables, and our friendly staff. We believe that everyone deserves to have a great time and that's why we offer our party rentals services. We will work to bring you the carnival of a lifetime or just put a smile on your child's face. There is no party too big or too small for us to work for.
Looking for fundraiser ideas? We have had many people order our Bounce House Rentals Tampa for fundraisers. These are certainly a huge hit and typically grow year after year. And, it is so easy for those putting on the fundraiser. All you have to do is pick a date and let us know when to arrive. It is that simple. Sometimes people have a hard time choosing which Bounce House Rentals Tampa should pick for their fundraiser. Should you need help, just ask, and we would be glad to give you our opinions.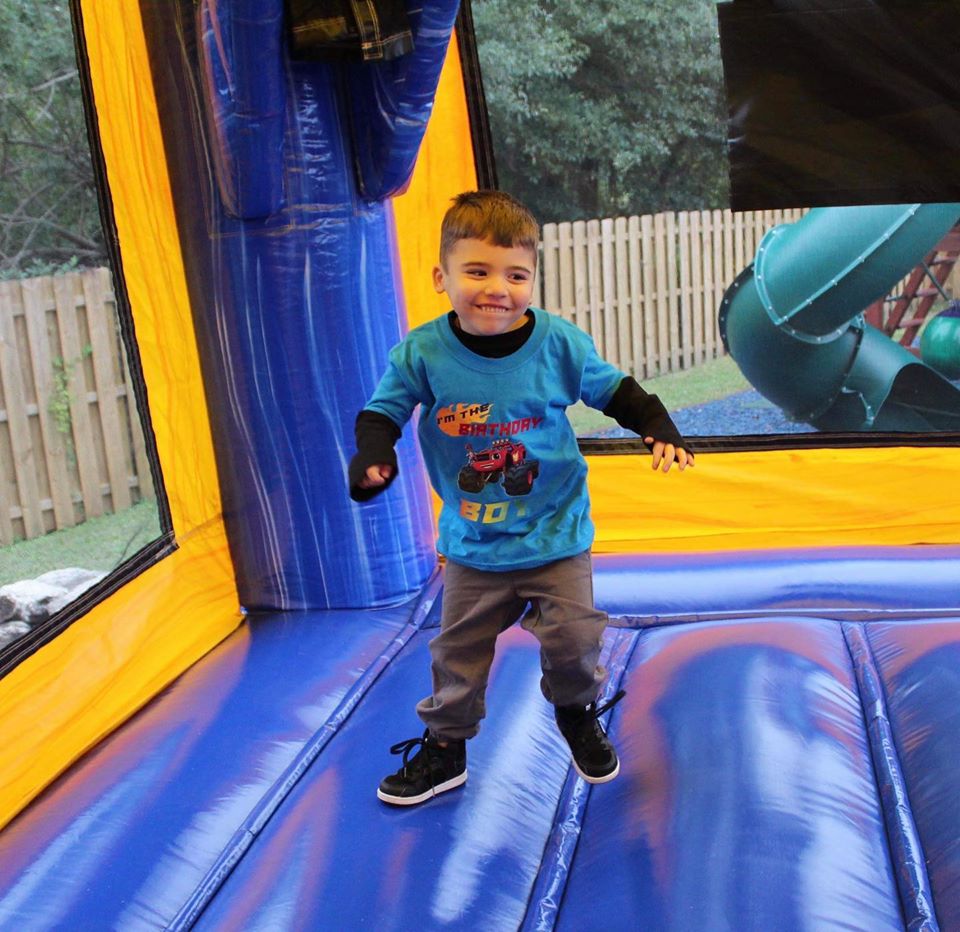 Tampa Fundraisers
Fundraisers don't have to be so much work as selling trinkets to friends and family. Just give us a call and get your Bounce House Rentals Tampa on order. Next, you will have to do a bit of marketing. However, with social media these days, that isn't hard. Pass out flyers in the community and spread the word on social media! Be sure to join the community groups to get the word out. Most of these groups will allow you to announce your fundraiser and it is a great way to get people involved.
Once you have your date and know where you are going to have your carnival, it is time to order what you need. Whether you need a simple set up in the backyard for a birthday party or a massive bunch of Bounce House Rentals Tampa, we have you covered. We work with individuals, businesses, and corporations to ensure their party goes off without a hitch. We guarantee we will have everything delivered and set up before your guests arrive. Sometimes, we may need to set up early, should we have a lot of rentals that day. If this is the case, we will certainly call and ensure that it would be okay. This is a massive operation during the busy season. But, no worries, we have done this for years and understand how to get it done with ease.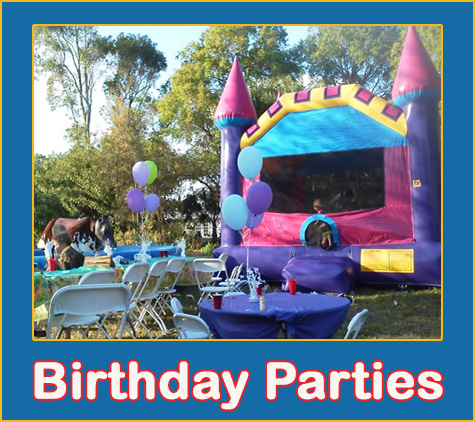 Clean and ready to rent party rentals
All of our Bounce House Rentals Tampa will arrive clean and ready to go. We want your guests to enjoy your party. Many of our event planners come back year after year. And, many of the fundraisers tend to grow year after year. This is because everyone loves a good carnival. And, that is exactly what we provide. Be sure to add some concession rentals to your Bounce House Rentals Tampa order too. Concessions are a great way to really earn some extra $$ during your fundraiser. If you are just having a small party, imagine the faces of the kids when you start handing our cotton candy and snow cones!
Give your guests a lifetime experience with our Bounce House Rentals Tampa. These are enjoyed by all ages and can really have a lasting impact. If you have any questions or concerns about our Bounce House Rentals Tampa, let us know! We are happy to assist in any way possible. We have been doing this a long time and know and understand that throwing large events can be overwhelming to some. But, no worries, we can suggest what would be best for your guest list size. Give us a call and let us do the rest for you!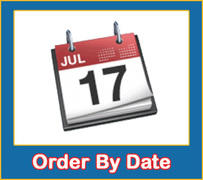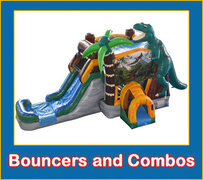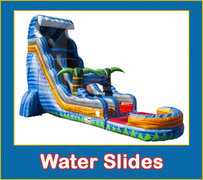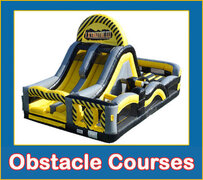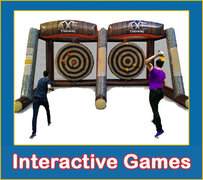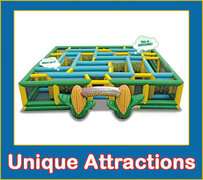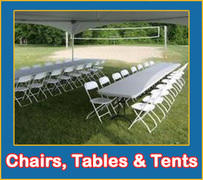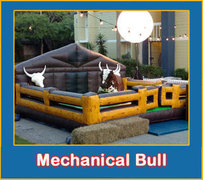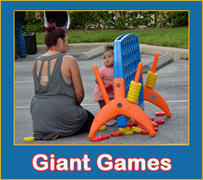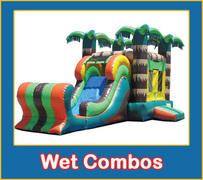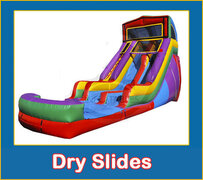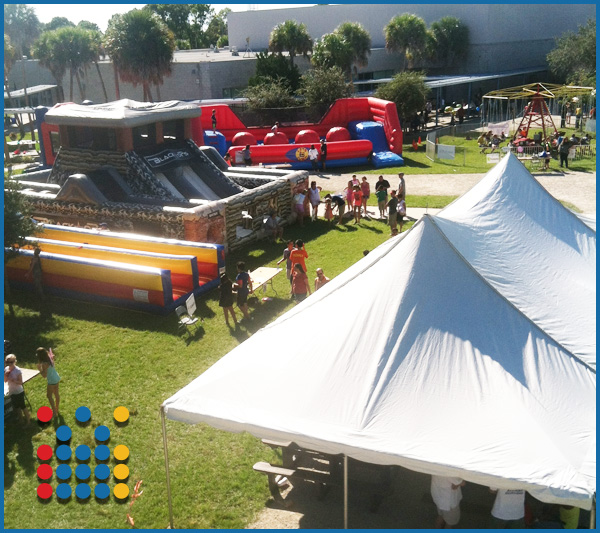 Who We Are:
Our Mission - We are dedicated to providing outstanding customer service while producing a superior event experience for not only our clients but their guests as well.

Founded in 2006 in Sarasota, Florida as a party rental company that mainly serves the Tampa and surrounding areas, we have and continue to provide our clients with excellent customer service. Since then, we have grown rapidly into a full-service event company that provides the best experience possible to our clients and their event guests!

Our dedicated team members have planned and delivered hundreds of successful turn-key events to overly satisfied clients. We believe that each team member is not only an asset to us as a company, but will be vital in providing a safe, fun, and memorable event experience to you as one of our clients. From the start of the planning process to the break down of your event, you can be confident that our team will fulfill and exceed your event needs.
Contact Us Today!