Company Picnic Party Rentals
Our Online Reservation Process is Super Easy:
1. Select your event's date and times.

2. Select the rentals that you are interested in.

3. Type in your information.

4. Pay a small deposit or pay in full.

5. Get ready to party!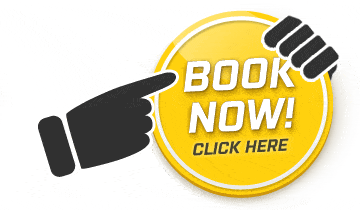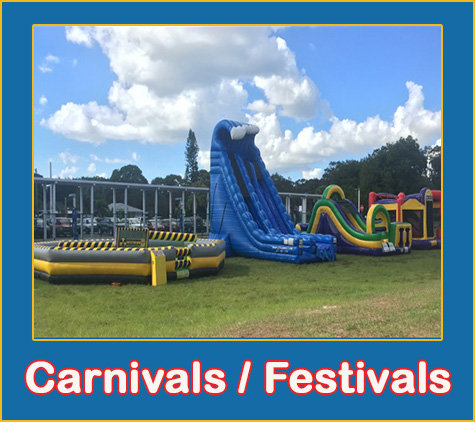 Company Picnic Party Rentals Made Super Easy!
When looking for entertainment for your company picnics, look no further. We offer a bunch of different options that work well in the company picnics setting. Some of our
party rentals
also help build up team awareness. This can be a fun way to build your teams and learn healthy ways to figure things out together. While we bring your entertainment pieces over such as our bounce house, water slides, mechanical bull rentals and more. We want your company picnic to be the best it has ever been and memorable for everyone. We work hard to deliver everything on time and in a very sanitized and clean fashion. Company picnics are a great way to bring the entire group together and increase the morale of the company. When looking for options for entertainment we have several to choose from.
You can think of it, we probably have it for rent. We work with local companies to put on their best company picnics to date. Wow your guests with a
mechanical bull rental
, entertain them with our fun entertainers and don't forget the concessions. We can do large parties are simple backyard events as well. We have done this for a long time and understand what it takes to get our rentals set up for you and your guests. Because of this, we guarantee everything will be set up by the time your guests arrive. If you have any special requests, comments or concerns, let us know. We are happy to accommodate you whenever possible.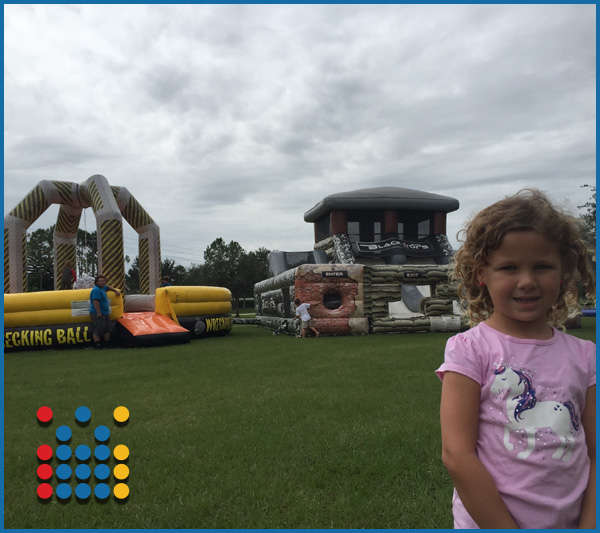 Get your entire company picnic furnished!
Give your guests the time of their life at your company picnics starting now. Give us a call and we can help you get everything you need. We not only provide entertainment but we have refreshment and concession rentals too. And, everything is delivered and set up for you. All you have to do is pick a date and let us know where to set up. We can even bring in all the tables and chair rentals too. It is about time that you give back to your valuable employees with a little fun. Let them get to know each other and their families in a laid back setting.
If you are looking for something different, we have
unique attractions
to bring to your company picnics, we have just the thing. Take a look around and we are certain that you simply love the inflatable rental choices as well as the concession rentals too. All of our party rentals are sanitized and cleaned thoroughly after each use. We want to arrive at the next party with clean equipment that is bright and colorful as you see on our website. Lets Jump Events wants everything to look as you would expect for your company picnics. We take the time to get everything set up properly and ensure everything looks great before we leave. If you have any suggestions on where or how to set things up,
contact us
today! We are always trying to accommodate special requests when possible. Be sure to check out our
delivery area
as well!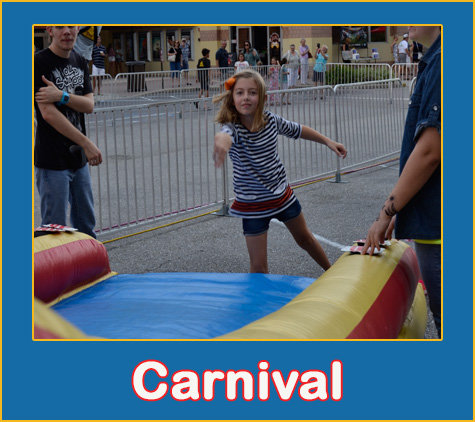 Company Picnic Party Rental Clean Up
After your party, we will be back by to clean everything up. It is that simple and easy. We will tear everything down and bring it back to our warehouse for cleaning and storage. We have done this process so many times that it is almost second nature. When ordering our party rentals for your company picnics you can have peace of mind that you are ordering from the professionals. All of our equipment comes insured and is inspected when needed. We run a tight ship here and want everyone to be safe. Safety is our number one concern, which is why we are so meticulous and the cleanliness of our rental equipment.
Throw company picnics that people will be talking about for the rest of the year and look forward to coming back. Let's face it, people are really busy these days, but having amazing entertainment and fun will certainly help you grow your company picnics. Those that may not have made it a priority the first year, will come back and hear how much fun it was, and show up the next. We see this all the time, company picnics growing larger and larger each year. We do have many returning clients that know who to trust and simply give us a call. Year after year we set up their company picnics and come by to take them down. We are honored to have them as clients and would be honored if you gave us a call too. Still have some questions? Check out our
FAQ
page as well!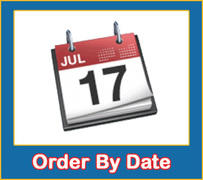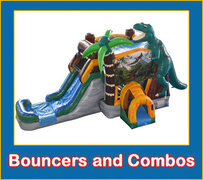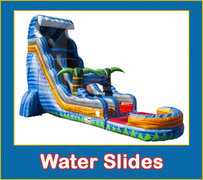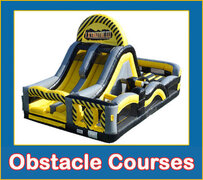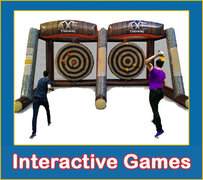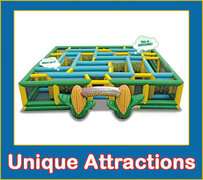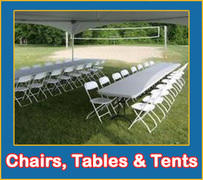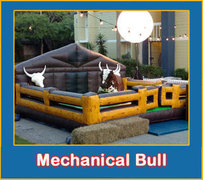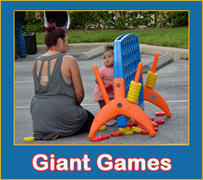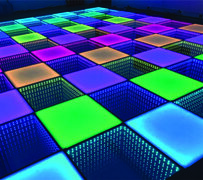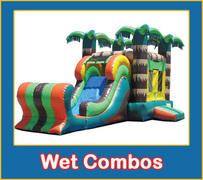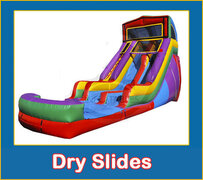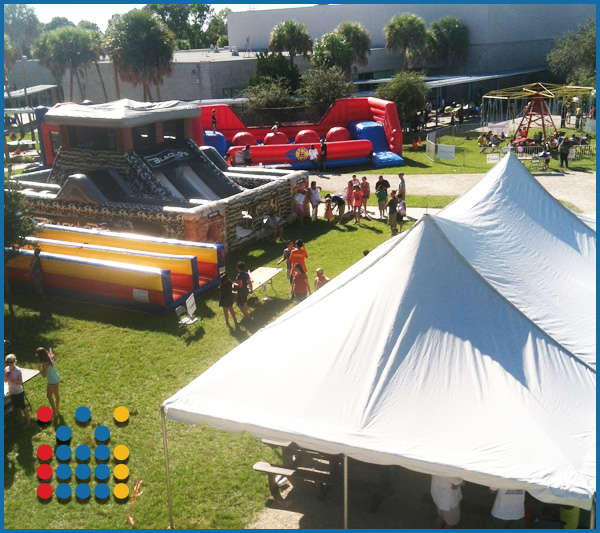 Who We Are:
Our Mission - We are dedicated to providing outstanding customer service while producing a superior event experience for not only our clients but their guests as well.

Founded in 2006 in Sarasota, Florida as a party rental company that mainly serves the Bradenton and surrounding areas, we have and continue to provide our clients with excellent customer service. Since then, we have grown rapidly into a full-service event company that provides the best experience possible to our clients and their event guests!

Our dedicated team members have planned and delivered hundreds of successful turn-key events to overly satisfied clients. We believe that each team member is not only an asset to us as a company, but will be vital in providing a safe, fun, and memorable event experience to you as one of our clients. From the start of the planning process to the break down of your event, you can be confident that our team will fulfill and exceed your event needs.
Contact Us Today!