Bounce House Rentals Lakewood Ranch
Our Online Reservation Process is Super Easy:
1. Select your event's date and times.

2. Select the rentals that you are interested in.

3. Type in your information.

4. Pay a small deposit or pay in full.

5. Get ready to party!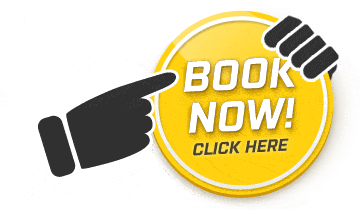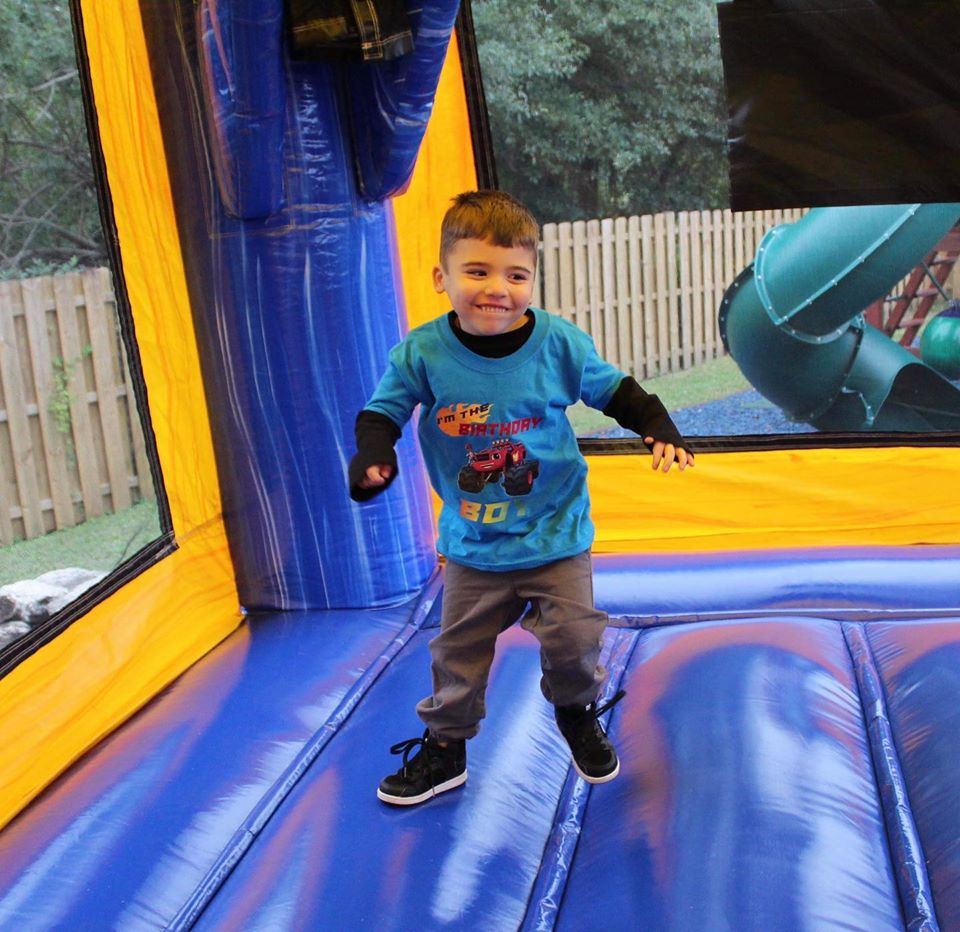 The #1 Choice for Inflatable Fun Bounce House Rentals in Lakewood Ranch!
We are
Lakewood Ranch's
Premier Source For AWESOME Inflatable Bounce House Party Rentals! No matter if your party is for a boy or girl, the young or young at heart, in Sarasota, we have something to cover all ages! Whether you are looking for a bounce house or a
bounce house combo rental
, we are you one stop shop! Add one of our inflatable
bounce house rentals Lakewood Ranch
and give your child memories that can last a life time! After all, they will only be able to celebrate turning this old once. Give us a call and we can put together the perfect
inflatable bounce house party package
for your Lakewood Ranch event today! We are the best in Sarasota Inflatable Bounce House Party Rentals!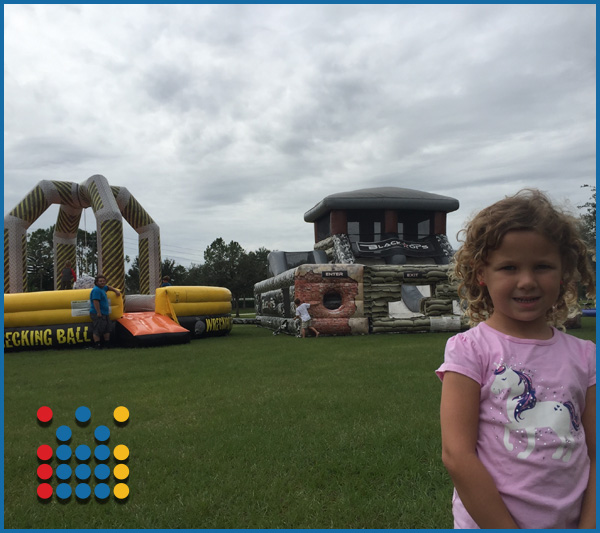 Our Bounce Houses Lakewood Ranch Are Safe and Secure
Everything we offer is inspected and insured. We believe that safety is number one, before fun. We prefer to set up our inflatables on grass, however, we can set up on asphalt, concrete, and tile. Just be sure that it is free of stones and pebbles. These things can rub the inflatables and cause holes and damage. We can set many of our items up both inside and out for your convenience.
Before you order up your carnival rentals, be sure to check the area and ensure it is big enough for the rentals. Some of these can get several feet long and weigh 100s of pounds. When you are planning you will want about 5 feet at least between the rentals to allow movement. If you want pathways for people to walk between them, they should be 6-8 feet to ensure that people can move around freely. All of our rentals have the sizes on the page for your convenience. Be sure to check out our
FAQ
as well!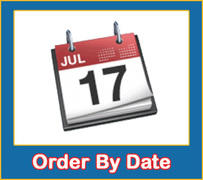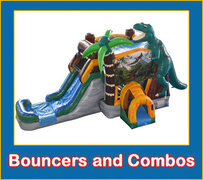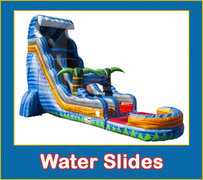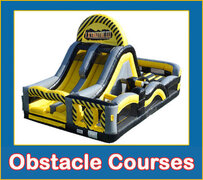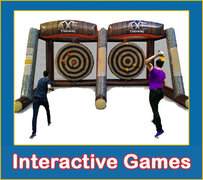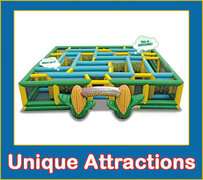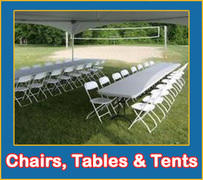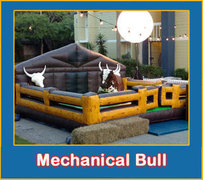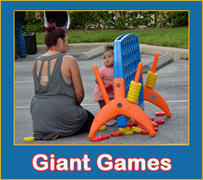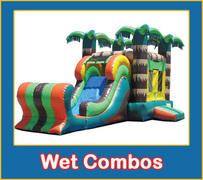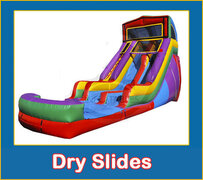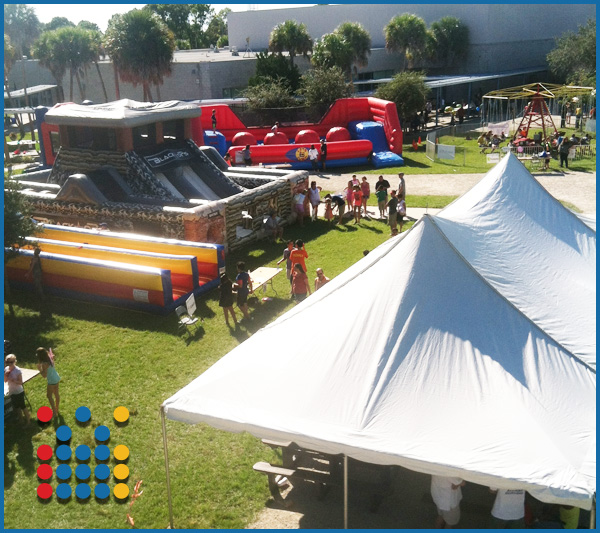 Who We Are:
Our Mission - We are dedicated to providing outstanding customer service while producing a superior event experience for not only our clients but their guests as well.

Founded in 2006 in Sarasota, Florida as a party rental company that mainly serves the Lakewood Ranch and surrounding areas, we have and continue to provide our clients with excellent customer service. Since then, we have grown rapidly into a full-service event company that provides the best experience possible to our clients and their event guests!

Our dedicated team members have planned and delivered hundreds of successful turn-key events to overly satisfied clients. We believe that each team member is not only an asset to us as a company, but will be vital in providing a safe, fun, and memorable event experience to you as one of our clients. From the start of the planning process to the break down of your event, you can be confident that our team will fulfill and exceed your event needs.
Contact Us Today!