An inflatable water slide rental is the best way to cool down your event guest here in Florida. Let Jump Events offers a wide variety of inflatable water slides to fit the needs of any type of event, big or small. From our 3 story tall water slide down to our Slip N Slides, we have all age groups covered! Below, you will be able to see some of the awesome water slides that we have to choose from. Click on the images below to learn more about each inflatable water slide that can add an element of cool to your next event!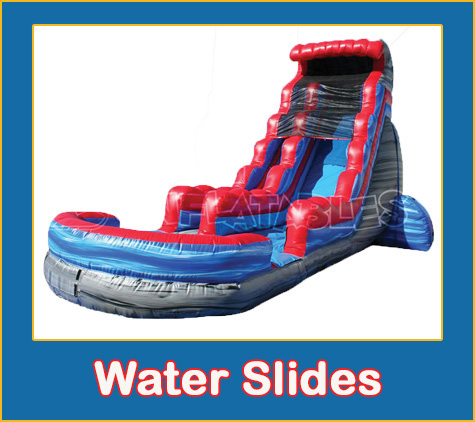 The Best Water Slide Rentals Sarasota Has To Offer!
Parties of all sizes enjoy Water Slide Rentals Sarasota
There is not a gathering too big or too small to enjoy our Water Slide Rentals Sarasota. And, it is so easy for our clients! We do all the heavy lifting, you just have to provide the people to enjoy it. Everyone loves a carnival! Give your guest memories of a lifetime!
Water Slide Rentals Sarasota does require a hose to work properly. Should you not have access to a hose, we do have them for rent! The heat of Sarasota can get pretty intense, which is why our Water Slide Rentals Sarasota is so popular. From our
27" Tropical Slide
down to our
15' Laugna Falls
, guests can slide down the amazing waterslides and splash into the pool below. Kids simply cannot get enough of our Water Slide Rentals Sarasota. We are certain that you will have a hit party if you include Water Slide Rentals Sarasota. However, be sure to pair them up with other fun rentals such as our obstacle courses or bounce houses. It doesn't matter if these get wet as well, everything will dry and we clean them anyway!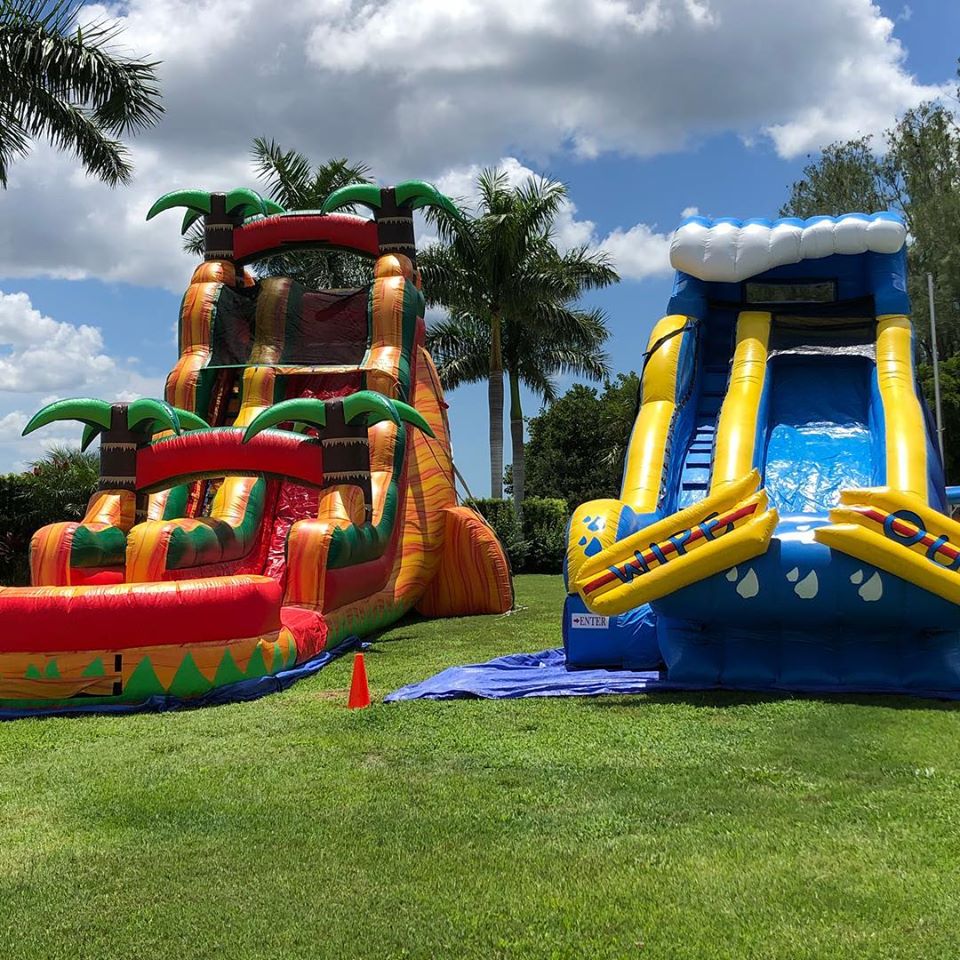 Water Slide Fun for Everyone in Bradenton
If you are looking for something different for your backyard party or outdoor event especially during the hot summer, we are here to help. Water Slide Rentals Bradenton offers the perfect solution for your next event or party. These slides are available in different sizes, colors, and themes. Rest assured that we have one that would fit your needs.
Most of the time, when we hear about water slides, we often think it's only for kids. Though most of our water slides are for kids, we also have Water Slide Rentals Bradenton options intended for adults. This is best for Christmas parties, company gatherings,
birthday parties
, special events and any other type of large gatherings. These water slide rentals Bradenton could provide a fun and thrilling activity for your employees or guests.
Though these water slides for adults are much bigger and complicated, we install it in the fastest and safest way. We ensure everyone's safety while having fun.
Contact Us Today!